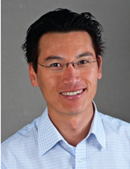 Dr Kevin Le
(MBBS, FRACGP, FARGP, FACRRM)
HONORARY CLINICAL LECTURER, GRADUATE SCHOOL OF MEDICINE, UNIVERSITY OF WOLLONGONG
Dr Le is a GP Surgeon and is our principal Endoscopist.
He performs endoscopy three days per week. On the days he is not in theatre, Dr Le consults as a General Practitioner and conducts minor surgery on those days.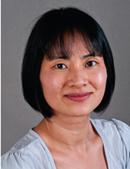 Dr Jessie Hoang
(MBBS, FRACGP)
HONORARY CLINICAL LECTURER, GRADUATE SCHOOL OF MEDICINE, UNIVERSITY OF WOLLONGONG
Dr Hoang is a GP Anaesthetist.
Dr Hoang consults as a General Practitioner at our centre on the days when she is not engaged in theatre.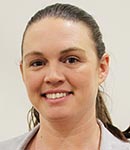 Dr Kate Gibson is a General Practitioner and GP anaesthetist. She recently joined Ulladulla Endoscopy and Medical Centre.
She previously worked in anaesthesia and ICU in Canberra, Queanbeyan, Albury, Nowra and Wollongong. She is now completing Rural Generalist training in Ulladulla.
Day Surgery Visiting Specialists
Ophthalmologist
Dr Larkin is a visiting Ophthalmologist. He is a graduate of Adelaide University Medical School (1988), and has specialty training in ophthalmology admitted as a Fellow of the Royal Australian New Zealand College of Ophthalmology, in 1994. He is a Foundation Member of the Australasian Society of Cataract and Refractive Surgeons, joining in 1997.
General Practitioner
Dr Rudmaniene trained as an obstetrician in Lithuania before moving to Australia in 2006.  She has worked in the Shoalhaven since 2012 and has a special interest in rural and remote medicine, women's health and antenatal care.
Endovascular and Vascular Surgeon
Dr Andrew Bullen is a visiting Endovascular and Vascular surgeon at Ulladulla Endoscopy and Medical Centre.  Specialising in comprehensive diabetic foot care, carotid artery treatment and minimally invasive aortic aneurysm repair, his practice covers all aspects of arterial and venous disease.
Dr Bullen completed training in Sydney after gaining experience both nationally and internationally at several world-renowned vascular and trauma centres.  Recently he undertook a travelling Fellowship in the Department of Angiology in Leipzig, Germany.