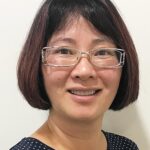 Honorary Clinical Lecturer, Graduate School of Medicine, University of Wollongong
Dr Hoang is a GP Anaesthetist.
She was awarded her Bachelor of Medicine and Surgery from the University of Sydney in 1997 and obtained Fellowship with the Australian College of General Practitioners in 2005. Her training in anaesthetics has been recognised by the Joint Consultative Committee of Anaesthesia.
Dr Hoang provides anaesthetics at this facility. She also consults as a General Practitioner.