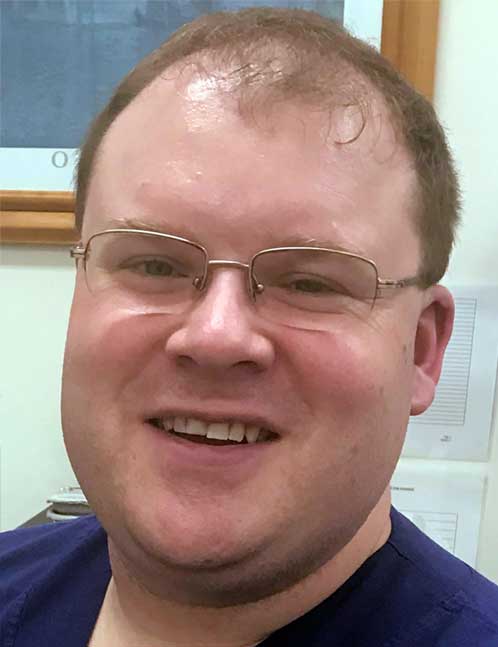 Dr Chris McCue, is a rural GP with a special interest in Endoscopy and Allergy medicine. He works both in our endoscopy clinic and has started a dedicated Allergy Clinic at the centre.
Dr McCue is a GESA (Gastroenterological Society of Australia) certified endoscopist and
undertook his medical degree at the University of Wollongong.
He moved to northeast Victoria and the Riverina to continue training, before completing an honorary fellowship in gastroenterology and a postgraduate certificate in Allergic Diseases through the University of Western Sydney.
Originally from New York, Dr McCue moved to Australia in 2010 with his wife, seeking adventure and an opportunity to learn more. Dr McCue was inspired to focus on allergies as he suffered from allergies himself.
A keen bush walker, Dr McCue enjoys exploring the south coast and hinterlands.
He said he loves having better allergy control as 'it's a lot more fun bushwalking when
you don't have to bring the Kleenex box with you!'
If you have any questions about allergy services or want to book an appointment with Dr McCue please call the centre on 4455 5422.